Vanna White is known as the hostess who has turned letters on The Wheel of Fortune. She has had a fascinating career and life and today we are going to take a look at her upbringing, career and life.
Background
Vanna Marie Rosich was born in North Myrtle Beach, South Carolina, on February 18, 1957. Her mother, Joan, and stepfather, Herbert White Jr., reared Vanna in North Myrtle Beach after her parents split when she was a baby.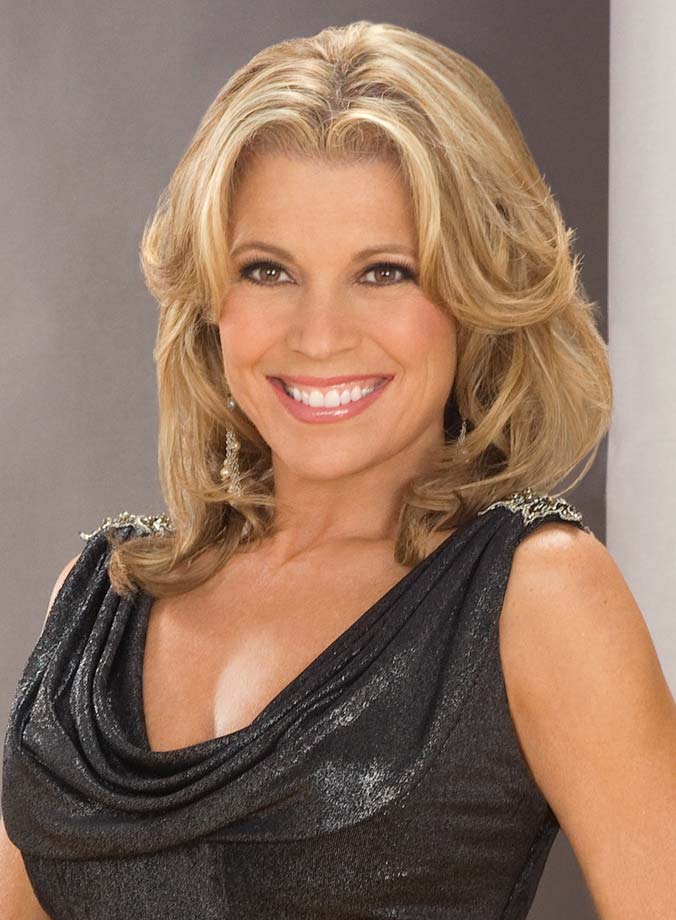 While working as a model, she attended the Atlanta School of Fashion after graduating from high school, White made the move to Atlanta. When her mother was dying of ovarian cancer, she returned to South Carolina for a brief visit in the summer of 1980 to see her.
Career
It was with renewed vigor that she made her way back to the entertainment industry, where she landed a few small roles in forgettable films, including a 1980 role in Gypsy Angels as Mickey, a 1981 role in Looker as Doris alongside Albert Finney, and a 1993 small role in the high school thriller Graduation Day as Doris (1981). In 1982, she made an appearance on one episode of Star of the Family.
White, on the other hand, landed the job of a lifetime later that year, in 1982. Merv Griffin's Wheel of Fortune has a new host in former weatherman Pat Sajak, who was picked from among 200 applications. By 1986, a syndicated evening version of the show had 30 million viewers, twice as many as the No. 2 syndicated program, MAS*H, and was grossing $100 million a year. In 1999, Wheel of Fortune's 16th year in syndication, it was viewed by an estimated 40 million people.
As a struggling actress in Hollywood, White was a natural choice to replace Susan Stafford as Wheel's letter turner. After moving to Los Angeles from Myrtle Beach, South Carolina, in November 1982, she received an audition.
She remembers, "Because I wanted this job so much, I was apprehensive. My legs were trembling, my lips were moving, and I was barely able to speak." Even still, Merv Griffin, the Wheel creator and business tycoon, saw something special in White and hired her on Thanksgiving Eve 1982.
Fun Fact: In the early days of Wheel of Fortune, White's first letter to turn was 'T.'
With an average of 720 claps per show and over 28,000 in a single season, White was inducted into the Guinness Book of World Records in 1992. Vanna Speaks, the game show star's autobiography, was released in 1987.
See 10 of the Most Underrated Actresses in Hollywood
"It's hardly the most intellectual job in the world," White has said of her long tenure on Wheel of Fortune, "but I do have to know the alphabet." A line from one of her jokes is, "I never believed it would pay off when I was having that alphabet soup."
Personal Life
Even though the term "Vannamania" isn't officially recognized by the dictionary, it was coined in the mid-1980s when Wheel of Fortune switched from a daytime to a nighttime schedule. White had a golden opportunity at the time. Vanna Speaks, her autobiography, was published in addition to her appearances on the covers of popular publications and her production of a line for a home shopping channel. Of course, who could forget the Vanna White Playboy issue that was all the rage in 1987.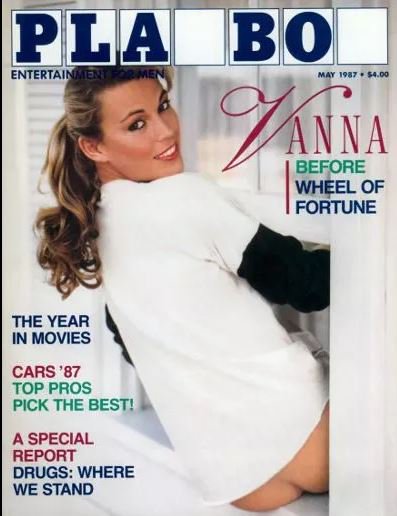 Whenever White isn't in front of the camera, she works hard on her hobby, crocheting. Crocheting is a common pastime for her in the makeup room and between takes. She says, "I enjoy crafting things out of my own hands." "It's a thing of the past… It's unique in every way. My children will always have the handmade baby blankets I made for them when they were born."
Relationship Status
Former Young and the Restless actor John Gibson was White's first fiancee before she married Santo Pietro. Sadly, he died in a plane accident in 1986. Santo Pietro was dating Dynasty actress Linda Evans at the time.
After that, mutual acquaintances introduced White and Santo Pietro. A few years after they met over dinner, according to IMDB, the pair got engaged and married. The Orlando Sentinel stated that the wedding took place on New Year's Eve, 1991, in Aspen, Colorado.
See Fashion Influencers You Should Follow
In 2002, White and Santo Pietro called it quits on their relationship. The reasons for their divorce remain a mystery; they did agree, though, to maintain good relations in front of their children.
In the wake of her breakup with Santo Pietro, White briefly married her ex-ex-boyfriend, Michael Kaye. The two were together until 2006.
Eventually, White met John Donaldson, the man she is currently dating. As of 2012, they have been a couple. White told Tamron Hall in January 2021, "He feels like a husband." "We've been together for quite some time now. He is my hubby.
Vanna White Pictures
Dec 13, 1982: Vanna White officially replaced Susan Stafford on Wheel of Fortune. #80s pic.twitter.com/1baZcjIcnb

— Old School 80s (@OldSchool80s) December 13, 2021
The image below is when she appeared on The Price is Right prior to her Wheel of Fortune fame.
Vanna White Videos
Video of Vanna White on The Price is Right 1980
Common Vanna White FAQs
How Tall is Vanna White?
Vanna White is 5′ 6″ tall.
Vanna White Age
Vanna White was born on February 18, 1957 making her 67 years old in 2022.
Vanna White Net Worth
Vanna White has a net worth estimated to be $70 million.
Is Vanna White Married?
Vanna White is currently not married but has been in a long-term relationship with current boyfriend, John Donaldson, since 2012. She has stated "We've been together a long time. I call him my husband."