Selena Gomez took some time off from her busy schedule to dine at a new restaurant, Carbone, in New York City on Wednesday night.
She wore a white shirt with a panel across the front while dining with her friends. She paired the interesting shirt with dark-washed skinny jeans and a pair of heeled black leather boots. Her hair was slicked back, and she carried a camel coat over her arm if the weather got chilly.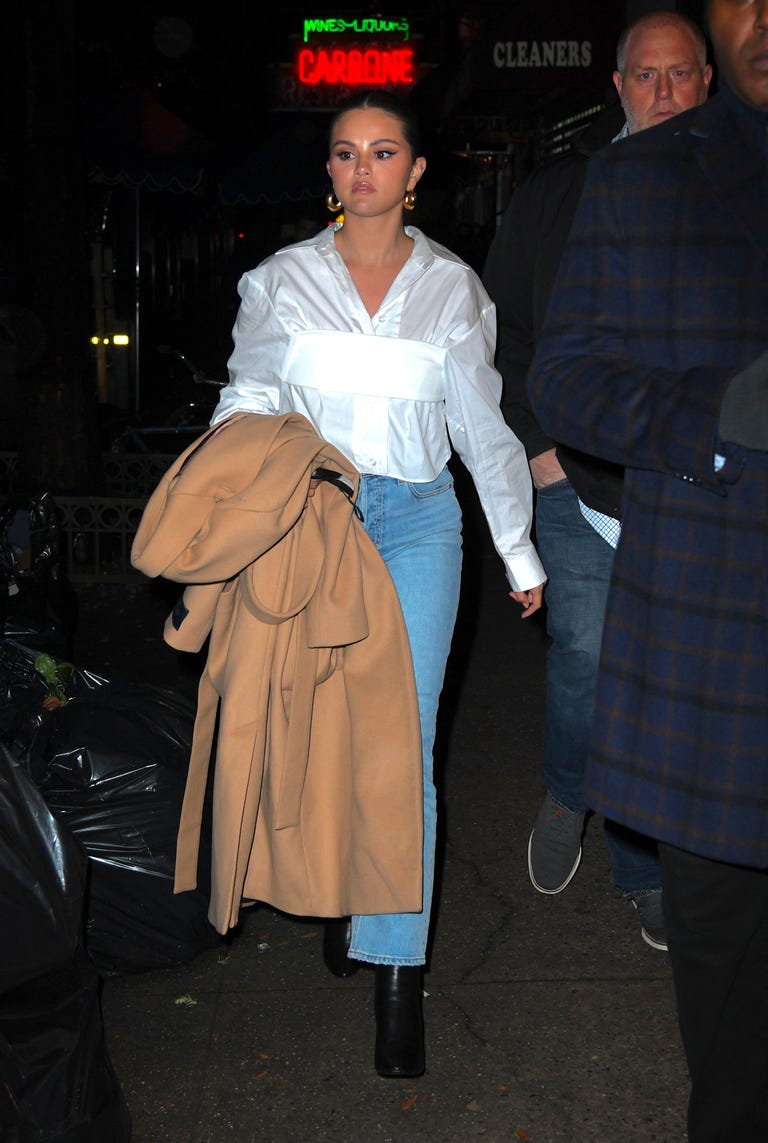 After the recent launch of her Rare Beauty cosmetics line, she discussed the line in an interview with InStyle.
[ad_1]
"At the age of 7 I was already working and in the hair and makeup chair. Even then I noticed certain trends and how I didn't match them. That made me question my own beauty," she said. "I wanted quality products that I feel confident and comfortable wearing. But more importantly, I wanted to change the narrative and knock down dated beauty norms."
In a separate interview with People she showed she is embracing her aging as she approaches 30.
Don't Miss: Bubblegum-Pink Bikini + Dua Lipa = Viral Post
"I love growing up. When I was younger, I was scared of it, and I thought by now my life would look so different," she said. "Now I'm like, 'Wow, this is not what I ever expected, and I couldn't be more thrilled.' I've stopped caring about what people have to say, and that's been wonderful."
About Selena Gomez
Selena Gomez is a American actress, singer-songwriter, fashion designer, producer, model and dancer. She rose to fame as a Disney Channel star, appearing in the series Wizards of Waverly Place.
Since her time on Disney, she has went on to release several hit music singles including "Wolves", "Same Old Love" and "Ice Cream". In addition she has been successful in business and recently released a new cosmetics line Rare Beauty.
[ad_2]