Dua Lipa is a singer, songwriter and producer from London who has emerged as one of the biggest stars of the pop world in recent years. Her debut album was released in 2017, and her first EP came shortly after.
In this article, learn all about the past, present and future for this fascinating musician.
Background
Dua Lipa's first song was written when she was just four years old. The fact that her father had been in a rock band in addition to his dentistry schooling was a familiarity for her. "Music always had a significant impact on me because my father was a musician and it was usually playing around the house," she said in an interview. Blondie, Prince, Bob Dylan, Sting, and Pink were among the musicians she listened to as a child.
In London, Lipa moved in with a family acquaintance at the age of 15. In order to further her studies, she was able to persuade her parents to agree to the relocation. In reality, she wanted to be a singer, but she thought it was impossible to make it as a musician in Kosovo, where she lived. In 2020, she told CBS News, "It dawned on me that I wanted to do music, but I wanted to do it on a worldwide scale.. I have to return to the scene of the crime."
Career
Lipa returned to the Sylvia Young Theatre School in London, where she had previously trained before moving with her family to Kosovo. She also put up YouTube renditions of songs in an effort to get noticed. "Deep down I wanted to have the Justin Bieber effect where someone would find me on YouTube!" she remarked in a 2020 interview.
Lipa continued to promote her music by uploading tracks to SoundCloud. She sang in an X-Factor commercial even though she didn't appear on the talent competition show. As it turned out, the timing couldn't have been better for the young singer. Lipa sought legal counsel on the transaction. The lawyer connected her with Lana Del Rey's manager. This manager was Lipa's final choice.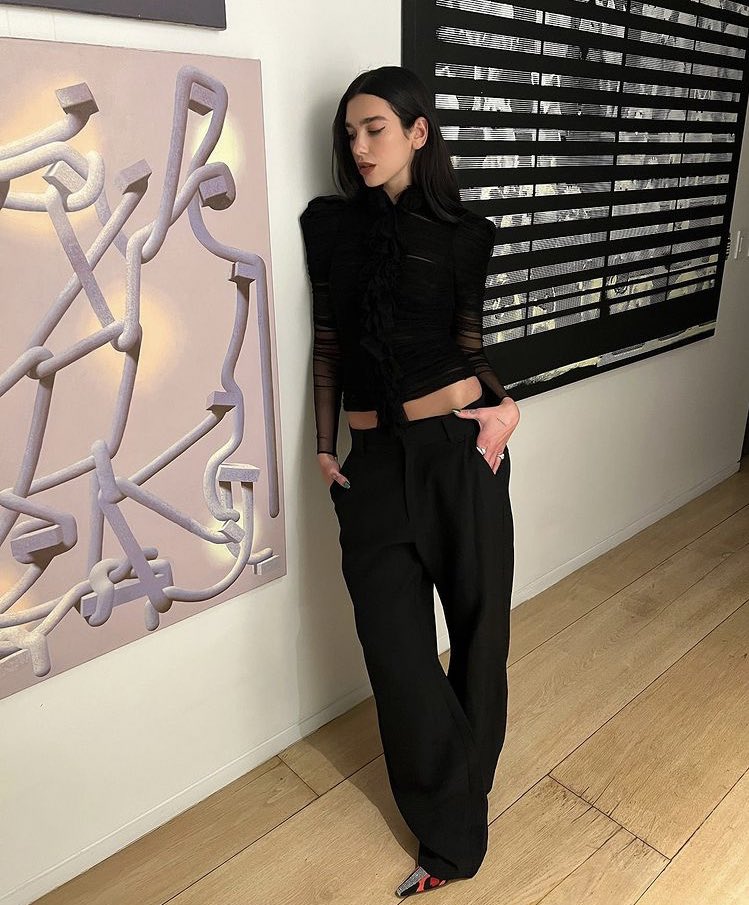 As of 2015, Lipa had a recording contract. That year, she released her debut single, "New Love." Even though she continued to record, it wasn't until 2017 that her self-titled album was released. New Rules was the only single from the album to have a significant impact on sales. More than two billion people have watched the video for that mega-hit on YouTube. "IDGAF," a second single from the album, has also been certified platinum.
Don't Miss, Celebrity Bikini Social Shares That Warmed Up January
Despite Lipa's rise in popularity, there was some backlash, such as criticism of her choreography in 2018. As a result of the criticism, she used it as motivation for her dance training.
Future Nostalgia, Lipa's second album, was more personal than her initial effort. As a co-writer on all of the album's songs, she came up with the title while in Las Vegas. Lipa was preparing to release Future Nostalgia at the beginning of March 2020. As a result of the COVID-19 epidemic, the album was leaked online. Lipa, on the other hand, opted to release Future Nostalgia a week ahead of schedule.
Personal Life
Lipa has spoken out on her support for Palestinians, abortion rights, women's rights, Black Lives Matter, and LGBTQ rights.. She's urged Britons to choose Labour in the upcoming general election and endorsed Bernie Sanders for president of the United States in 2020.
See more Dua Lipa posts, Dua Lipa in Bubblegum Pink Bikini
It was Lipa's goal to help young people in Kosovo by founding the Sunny Hill Foundation with her father. A post-Brexit United Kingdom is a concern for her because of her family's history of immigration.
Relationship Status
Dua Lipa is currently in a relationship with Anwar Hadid, younger brother of Bella Hadid. In her cover story for Rolling Stone, Dua discussed her connection with Anwar. For the first time in her life, she says she feels at ease in a romantic relationship. She also talked about her daily routine on the Hadid family farm in Pennsylvania when the virus hit there.
Dua Lipa Photos
Dua Lipa Videos
Common FAQs
Dua Lipa Height
Dua Lipa is 5′ 8″
What is Dua Lipa's real name?
Interesting enough, her real name is Dua Lipa! Love is the Albanian translation of her given name.
Is Dua Lipa Married?
Dua Lipa is not married but has been in a relationship with Anwar Hadid since 2020.
Dua Lipa Age
Dua Lipa was born on August 22, 1995 making her 27 in 2022.
Dua Lipa Net Worth
Her net worth is estimated to be $25 million.