Looking to stay on top of fashion trends in 2022? If you are looking keep your finger on the fashion beat's pulse, these 10 fashion influencers are ones you're going to want to keep an eye on in 2022.
These fashion influencers have been steadily building their social media followership with killer content for a few years now and you can expect them to continue their ascent up the ranks as we head into 2022.
Things to Watch for in 2022
Before we kick off our list, we thought we would share some trends we expect to see for the influencer economy in 2022. We feel fashion influencers and beauty will continue to be one of the top categories but expect a big jump in the following categories.
It's All About the Blockchain
When it came to making money from their big followings, influencers in the past relied heavily on advertising. A new means to build a community and increase revenue has emerged with the advent of the blockchain, including cryptocurrencies and NFTs.
The ability to be entertained and engaged is one of the trends driving this shift. This new type of non-fungible token allows influencers to reward their most loyal followers while also allowing their fanbase to put money into the work of their favorite artists. It's a fun opportunity for people to become involved and be a part of a community, he said. NFTs could be a way for creators to monetize as they establish their own communities.
Gaming Influencers Grow
More games than ever before are available online. At its height in May of 2021, Twitch attracted an average of more than 3.1 million daily viewers, according to TwitchTracker, which records streamers. The numbers for January 2022 (2.9 million) aren't far behind either.
Expect more strategic repurposing of gaming material in 2022, even though demand for gaming content is on the rise. Despite the fact that they aren't streaming, we should expect to see more and more content providers looking for ways to funnel growth through platforms.
Continued Uptick in Social Shopping
The epidemic has contributed to the quick growth of ecommerce's edge over traditional brick-and-mortar retail. It's reasonable to assume that the nature of online buying will evolve as more influencers turn to livestreaming platforms.
Young people in Generation Z are eager to make real-time purchases. 27 percent of Instagram users between the ages of 13 and 24 shop directly on the platform, according to the 2022 Instagram Trend Report.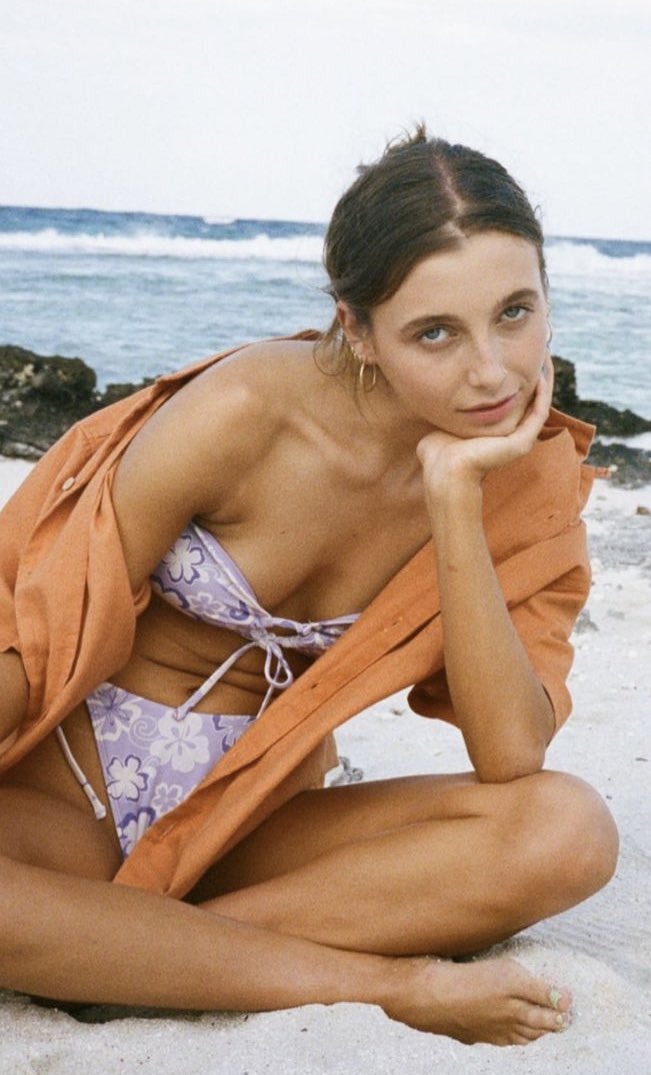 To illustrate this tendency, consider Instagram's native affiliate feature. For testing purposes in 2021, Instagram began encouraging users to include shoppable content in their Instagram feeds, as well as Instagram Stories and livestreams.
Fashion Influencers to Follow
Without further ado, here is our list of some of the best Instagram fashion influencers to follow in 2022.
Emma Chamberlain
Emma's fashion sense is edgy and free-spirited, with a nod to the past in the form of vintage pieces. Her 'don't care' demeanor is even more audacious than her daring actions. In the past, she's been referred to as "the funniest person" or "the most popular" by publications such as the New York Times. Cosmopolitan's cover, as well as YouTube and her podcast Anything Goes may also be familiar to you. As for Instagram, it's middle fingers up, tongue dangling out and no makeup breakout face… to posing for Vogue or Allure in Louis Vuitton.
Emma currently has over 15 million followers and regularly posts stunning images that is sure to inspire.A must follow fashion influencer that gives great inspiration and keeps our spirits up.
Xenia Adonts
In Paris, this German social media influencer has over 3.5 million followers on Instagram, TikTok, and YouTube, where she is most active. Attire The Studio, Xenia's sustainable fashion line, was launched in 2019.
The fashion influencers' social media platforms are devoted to promoting her stylish clothing and interacting with her fans, and she frequently wears pieces from high-end fashion houses like Gucci, Bulgari, and Prada. A favorite of Gucci, Xenia Adonts' media impact contributed $2.13 million in Media Impact ValueTM in 2021. With Xenia's loyal and fashion-conscious following, Gucci has been able to build their own trend series dubbed "Gucci Days" with this creative. Learn more about Xenia Adonts and her career as a fashion influencer.
Lele Pons
An American-born Venezuelan-American celebrity, Eleanora "Lele" Pons, is best known for her social media success as a fashion influencer. In 2016, she became the first "Viner" to surpass one billion loops on the now-defunct Vine app, where she rose to fame as an influencer, actress, singer, and model. So she began making YouTube comedies, and now she has over 17 million subscribers. She is a Tarte Cosmetics brand ambassador and has worked with numerous other companies. She has also dabbled in singing and modeling.
Don't Miss: 10 Celebrity Bikini Social Shares That Warmed Up January
Lele's Instagram currently has over 40 million followers and she's already a top ranked fashion influencer in fashion and beauty. In 2022, Lele is predicted to break the 60 million follower mark on Instagram and will continue to be one of the top-ranked social media influencer in fashion and beauty.
Julie Saria
You can go from California babe to cowboy chic to hippie glam with looks from fashion influencer Julie Saria's blog and Instagram (@sincerelyjules). She has become an inspiration to millions of people since they were created in 2009. A personal style blog that evolved into an entire fashion and lifestyle business, complete with its own apparel collection. Because she lives by the mantra "Dream, Believe, Achieve," Julie's casual look and attitude are both a component of her public persona.
Salt Bae
The hashtag #saltbea has gone viral for this chef. Nusret is the most popular cooking influencer and quickly becoming a fun to watch fashion influencer. His famed hand movements for adding salt to meals can't be overlooked unless you've been living in a cave! Nusret Gökçe, often referred to as Salt Bae is a is a well-known Turkish butcher, chef, food entertainer, and restaurateur who has set Instagram on fire with his flair and style.
Aimee Song
For her blog, Aimee focuses on fashion and interior design. Video vlogs and interior design tips from New York Fashion Week and Song of Style can be found on her YouTube page, while she posts her outfits on Instagram, mixing high-end brands like Isabel Marant and Zara with more affordable options. Aimee, who is also a best-selling author and one of Forbes' 30 under 30 list, speaks openly and honestly about subjects like parenting and body dysmorphia, which helps her connect with her audience.
Sophia Rosemary
It's impossible not to become nostalgic while looking at the Instagram feed of Manchester-based fashionista Sophia Rosemary. She launched a blog to answer questions about her style and share her ideas after receiving a lot of great response on Instagram. It's easy to lose track of time when you're surrounded by vintage clothing and her gorgeous golden retriever! We expect to continue to see great vintage inspirations from this fashion influencer in 2022.
Gabrielle Caunesil
As the founder of La Semaine Paris, Gabrielle Caunesil is a former model who is now an influencer who posts about her personal life on Instagram and YouTube, where she has more than a million followers. For her wedding in Tuscany in 2o19, Gabrielle wore a custom-made Giorgio Armani Privé, which she had developed an intimate relationship with the designer while serving as an Armani ambassador.
Tamara Kalinic
As a student, Tamara Kalinic created her blog, Glam&Glitter, which has now become one of the world's most popular fashion blogs. It is Tamara's daily fashion discoveries, her powerful outfits of the day, fashion week front row reports, and her personalized online shopping picks that have gathered over 1.4 million Instagram and YouTube followers. Bottega Veneta, Louboutin, and Emporio Armani have all used her as a style ambassador. In addition to her work as an influencer and brand ambassador, she is the creator and face of the premium eyewear line So Shady.
Marialejandra Marrero
Mariale, a pseudonym for Venezuelan-born Marialejandra Marrero, rose to prominence as a beauty vlogger on YouTube, where she has amassed over 15 million subscribers on both her Spanish and English-language channels. When she posts a photo or a video of herself wearing a brand's products on Instagram, her followers pay attention to what she's doing and what she says.
Up Next, How Alexandra Daddario Keeps Her Sexy Body Tight and Fit
Wrapping Up
Following these 10 fashion and beauty influencers will help ensure a constant influx of style inspiration on your screen. Check them out and you may find your own new favorite influencer!